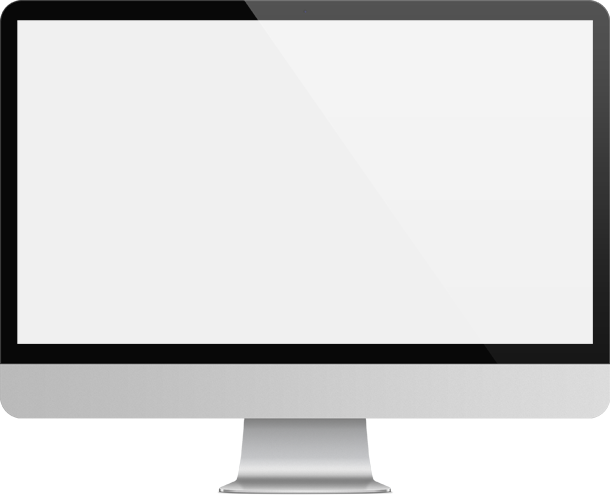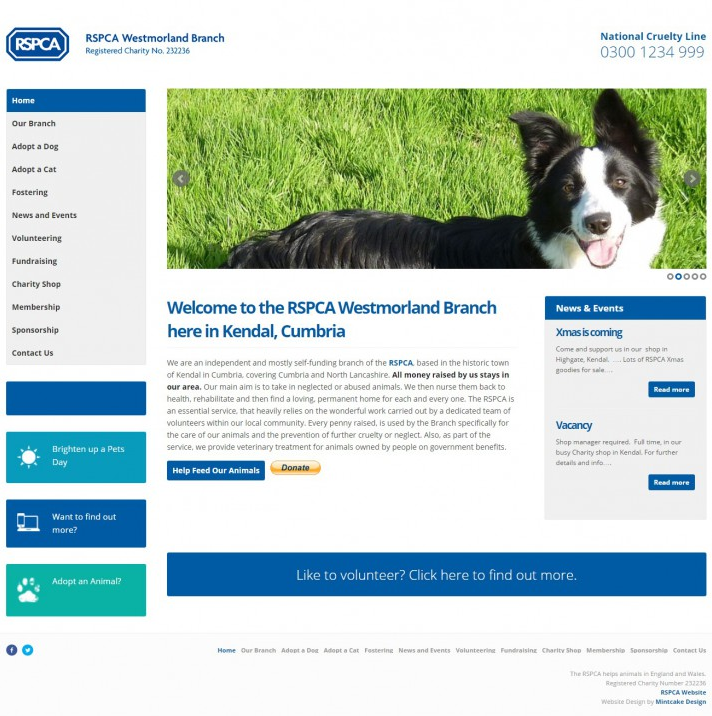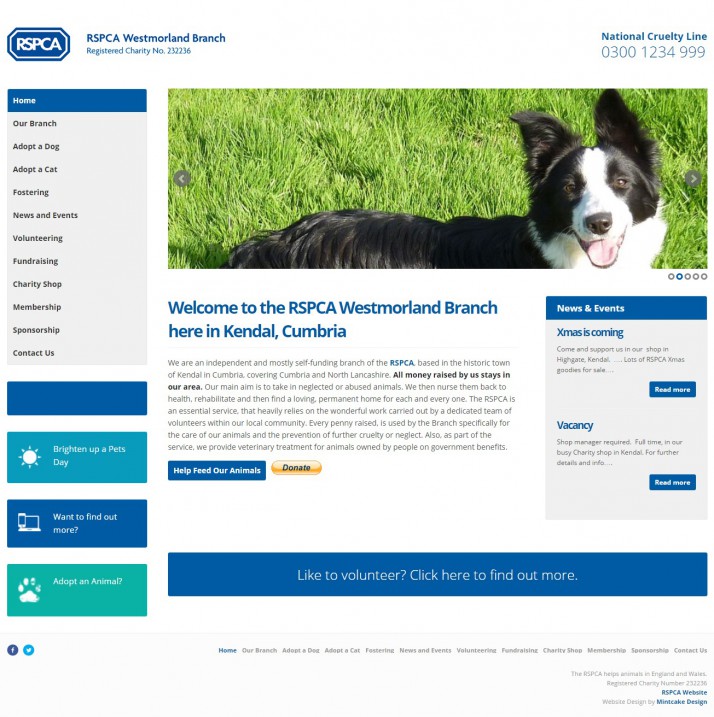 Services Provided:
"Working with Mintcake Design has been a positive experience for our RSPCA Westmorland branch and we are really happy with our new website. Feedback from customers has been great and we have seen more interest from people looking to rehome our animals"
Maria Pincott, RSPCA Westmorland
Summary
The RSCPA Westmorland branch in Kendal required a stand-alone website to enable them to raise their online profile locally, focusing on the rehoming of animals and increasing fundraising opportunities. Mintcake Design were approached and designed & developed a branded website detailing all aspects of branch activities addressing key objectives. The website offers the branch a new opportunity to reach out to a wider audience of potential pet owners as well as provide a new stream of revenue through donations and sponsorships.
Business Objectives
1. To enable potential pet owners to view animals online and contact the branch.
2. Help generate fundraising and donation income.
3. To raise online profile locally and create awareness.
4. Promote the high-street shop.
Project Overview
Using WordPress, the website design focussed on a clean layout with simple navigation, blending national RSPCA branding with customised functionality.
Outcome
The branch now have an online presence enabling visitors to view animal profiles and make enquiries or donations. Branch staff are able to promote fundraising initiatives through the website as well as promote their shop and seek volunteers. Feedback from potential pet owners and shop customers has been positive and has also helped attract younger people that otherwise may not have got involved. People are also visiting the animals from outside the region. Overall the branch feel the website and the work undertaken by Mintcake Design achieves exactly what was required.
Back to Portfolio
Request a Quote